Brand Building
Brand Storytelling
3 March 2023
The Disney*Pixar Hero's Journey: To Infinity and Beyond
When toys come to life and set off on wild adventures, there is of course only one movie to talk about: Toy Story. The animated flick from Disney*Pixar is one of countless blockbusters that have been made since the film studio's 37-year existence. Time and again, the creative filmmakers have proven that they know how good storytelling works. But what about the company's own story? We take you on the hero's journey of the most successful animation studio of all time.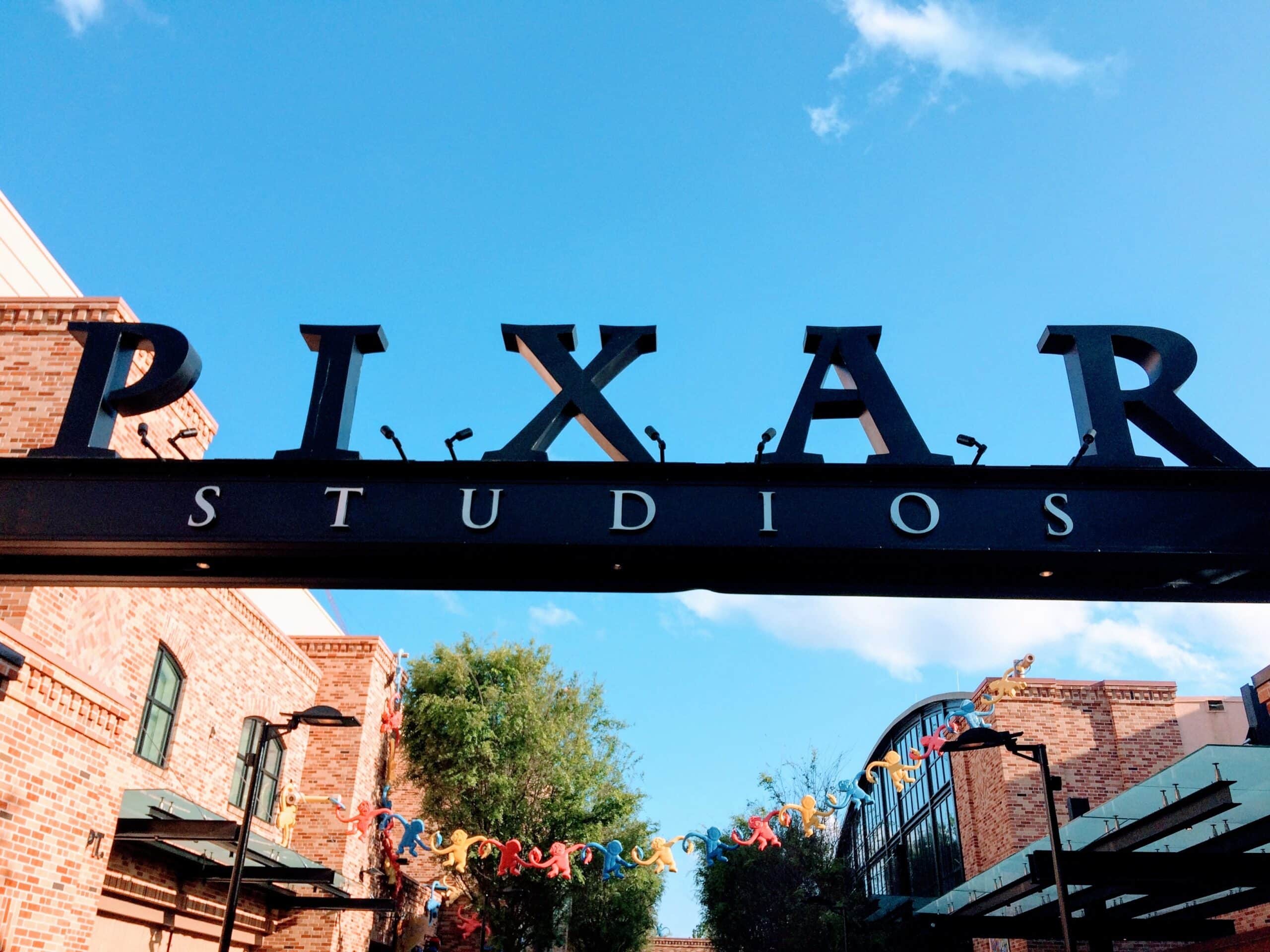 A decade of (technical) revolution
The 1970s were a wild decade and a time of change. Extravagant fashion, funk and disco music, but also a political turnaround and greater environmental awareness were popular in society. In addition, technological progress experienced enormous growth. The Apple II was the first commercially successful personal computer to enter American households. More and more families now owned a VCR, and video games also experienced a real boom among the younger generation.
At that time, none other than Star Wars father George Lucas had a vision: he wanted to revolutionize computer graphics in the film industry. The fact that the technical possibilities were only at an early stage of development did not stop him. Together with his allies, the computer scientists Ed Catmull and Alvy Ray Smith, he founded the Lucasfilm Computer Division in 1979. A division of the Lucasfilm Ltd. film studio that specialized in the research and development of computer animation technologies.
Nothing works without an animator
Pioneers in the field, the Computer Division team developed 3D computer graphics software that was used in the films Star Wars: The Empire Strikes Back and Indiana Jones – Raiders of the Lost Ark, among others. Although the tool was originally intended for businesses and institutions, Lucas had difficulty selling the new technology to potential clientele. In 1984, he brought an animator onto the team for the first time in the form of John Lasseter, which until then had consisted exclusively of computer specialists.
The animated short film The Adventures of André and Wally B. was released in the same year, which according to stories was only made to please Lasseter's son. The film already gave an idea of what the developers were capable of. But orders from film studios or television stations continued to fail to materialize, and the future of the employees was increasingly uncertain. Until one man was to bring new upheaval…
A fateful ejection
It doesn't happen too often that a CEO is fired from his own company. For Steve Jobs, however, being fired from Apple was a chance to break new ground. He quickly recognized the potential that George Lucas had in his company, and so in 1986 he decided to spin off Computer Division from Lucasfilm Ltd. for $10 million. With Jobs in the role of mentor as well as the new CEO and Ed Catmull as vice president, the division was rebranded as an independent company. The unintuitive name was unceremoniously changed to Pixar by the Apple founder.
When everyday objects come to life
Jobs inspired his team to develop new stories. The short film Luxo Jr. marked John Lasseter's directorial debut in 1986 and gave the company an iconic symbolic figure. Today, viewers worldwide know and love the cheeky little desk lamp that bounces around on the letter i as part of the animated Pixar logo.
The approximately two-minute film is now considered a milestone in the field of computer animation and was even nominated for an Oscar as best animated short film. However, the company's commercial success still failed to materialize. Pixar's software was still not a sales guarantee and so the company focused more on the production of commercials. Who would have thought that a mouse, of all things, would play a decisive role in the history of the animation studio?
If you can dream it, you can do it: The partnership with Disney
Walt Disney was a dreamer and a true visionary. Again and again he said to his employees "If you can dream it, you can do it". Although he had been dead for 25 years, his words continued to inspire the creative minds at Disney Animation Studios and so they decided to venture a new approach. Away from the traditional drawing style, a new, completely computer-animated film was to be created.
But the realization did not require classic illustrators, but experts in the field of this new technology. So in 1991, Pixar and Disney began working together on a project that was to last over four years. With its completion, a film was created that was to mark a fundamental turning point in the company's history: Toy Story
The story about Cowboy Woody and the Space Ranger Buzz Lightyear was a complete success, which was even honored with an Oscar. From then on, the company stopped producing commercials and concentrated exclusively on full-length feature films. During the partnership with Disney, further blockbusters were made, such as Monsters, Inc., Toy Story 2 and Finding Nemo. Nothing could stop the Pixar think tank.
Parting ways and heavy losses
Every story has its ups and downs, and Pixar was not spared setbacks. After six successful films, the partnership with Disney was terminated in 2004 due to disputes. It became quiet around the animation studio. The company lost its most important partner and ally, who was significantly involved in the marketing and distribution of the films.
For two years, it was unclear what would happen next. It took Disney until it realized that the group would benefit from a complete integration of Pixar. So it came to a takeover by the Walt Disney Company and CEO as well as mentor Steve Jobs was accepted as a member of Disney's board of directors.
This important milestone was a win-win for both parties, as they were now able to further strengthen their capabilities in the field of computer animation and further expand their leading position in the film industry. In the period that followed, further feature films such as Ratatouille, Wall-E, Up and Toy Story 3 were released under the new company name Disney*Pixar, and the company was at the zenith of its success.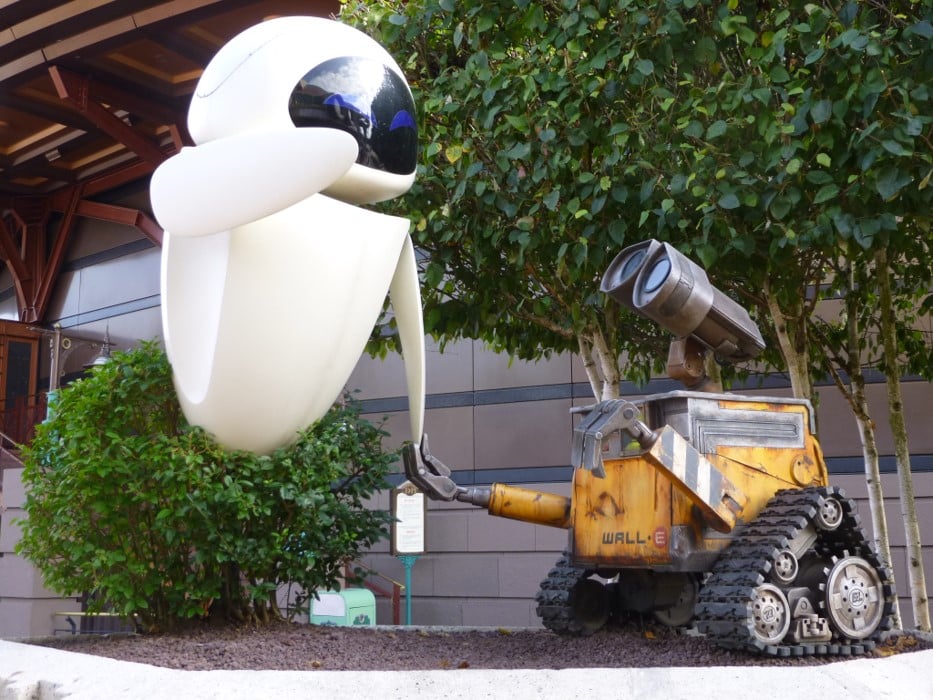 Then Steve Jobs died on October 05, 2011. His death was a major setback, especially for Disney*Pixar employees. Their mentor, who had worked closely with them, inspired them and encouraged them to break new ground, was no longer there. Jobs had a friendly relationship with many of his employees, especially with then-president Ed Catmull and creative director John Lasseter.
After his death, the former took over the leadership role at Pixar and worked closely with Lasseter to keep the company successful. Under their leadership, more successful animated films were made and Disney*Pixar maintained its position as one of the leading animated film studios. In the credits of the film Brave, the team reflected their appreciation for the late mentor:
dedicated with love and gratitude to

Steve Jobs

our partner, mentor and friend
The reward: Passion to the top of the film industry
Over the past decades, Disney*Pixar has succeeded in establishing itself as one of the most successful and influential film studios. The company's repertoire now includes over 25 feature films and more than 40 short films. Despite its growth and acquisition by the Disney Company, the animation studio has managed to stay true to itself, maintaining its passion for storytelling and commitment to technological innovation. Today, Pixar is considered an absolute pioneer in the field of computer-generated animation for motion pictures and has set a new standard for film productions with its way of doing things.
The elixir: empowerment and diversity
Disney*Pixar inspires people all over the world and manages to bring even serious topics to the screen in an empathetic and authentic way with good storytelling. The films convey essential values such as courage, confidence, friendship and compassion. Of course, humor is not neglected either.
In the role of the magician, the film studio enchants fans big and small again and again with its multi-layered stories. Especially in recent years, it presents itself increasingly diverse. For example, more recent films increasingly feature People of Color (Coco), LGBTQ+ (Onward and Soul) or characters with disabilities (Finding Dory) in the leading roles. Socially critical topics such as the threat of climate change (Wall-E) are also being addressed. It will be interesting to see what stories we will be enchanted with in the future.
You want to know how companies can still use storytelling for themselves? Then take a look at Nora's recommended article on Dove's Storytelling Close-Up.
---
---
Related articles
Brand Storytelling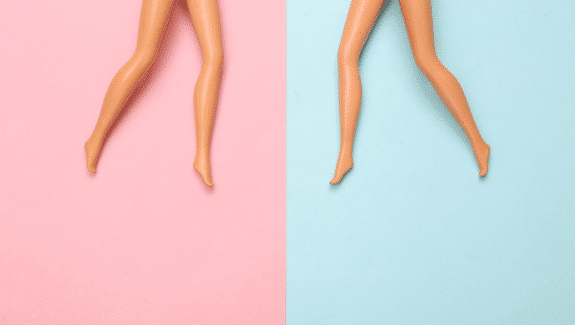 2 May 2023
The Barbie Hero's Journey: From Unrealistic Cliché to Inspiring Role Model
Read More