Campfire – Employer Branding
Tools
20 August 2019
Message to the people – This is what great CEO letters look like
CEOs have a hugely important position. Not only do they need to set and keep the course of the company. They are leaders of a heterogeneous group of talents, who look up to him or her. Next to strategic management of the group, they have the even more important task to get employees on board for a corporate journey. Therefore, they must live authentic values with which their colleagues can identify and create clear visions and missions that the team can pursue together.
Official statements to employees and stakeholders like annual letters or simply an e-mail to the entire workforce, are given enormous weight. For many employees, especially in large enterprises, they represent one of the few direct contact nodes to the head of the organization. But what makes CEO letters successful? When do employees and other stakeholders feel integrated? Which messages can leaders use to motivate and inspire their team? For those who know our blog,should already know: The magic word is storytelling! These five tips are especially helpful for leadership personalities:
1. Who is my audience? Define the target group
As with every good story, CEOs must first define who their cover letter is addressed to. From their executive chair, they have quite a different view of the company than for example an employee from production or marketing. To hit the right note and to communicate information in such way that the target group understands the message, they must first define it. So they don't become victims of the notorious curse of knowledge.
One opportunity may be to imagine a certain person and to address the planned lines to them in one's own mind. The American investor Warren Buffet for example imagines writing to his sisters Doris and Bertie. Although they are smart, they aren't deeply involved in business jargon and aren't interestedin news from the business world. He manages to use this thought bridge to choose his words in a way that the readers can follow him well.
It's 'Dear Doris and Bertie' at the start and then I take that off at the end. […]I pretend that they've been away for a year and I'm reporting to them on their investment.
– Warren Buffet (CNBC-Interview, February 2019)
2. Who tells the story? Show personality and be approachable
Once the right note is hit, it is also important to meet the stakeholders on a personal level. Especially in big companies, a relatively steep hierarchy is inevitable in most cases and only a few employees have a direct line to the CEO. If decision-makers don't want to remain phantoms, they must show personality while addressing the team and make themselves approachable. The first e-mail of Microsoft CEO Satya Nadella is not just about his vision for the company and the goals he has set himself as the new boss. An entire paragraph is dedicated to his personal life. He starts with general information about his family, his wife and his children, but also tells anecdotes about his personality:
Many who know me say I am also defined by my curiosity and thirst for learning. I buy more books than I can finish. I sign up for more online courses than I can complete. I fundamentally believe that if you are not learning new things, you stop doing great and useful things. So family, curiosity and hunger for knowledge all define me .
– Satya Nadella (E-Mail an Mitarbeiter, February 2014)
That's how he builds a connection to his employees, creates identification potential and shows what wood he is made of. At the same time, of course, this characterization also suggests something of his leadership style. The readers know directly who they will be dealing with in the future.
3. Where's the journey going? Not only the ups, also address the downs
Of course, it is more fun to talk about successes and company highlights. Good CEO letters, however, should not ignore challenges and perhaps even serious problems. The whole team can only learn from mistakes. Failures are part of daily business as well as great achievements. At the same time, it is especially important for leader personalities to have their team's back, even in difficult times. This way, employees learn that their boss is fully on their side in spite of setbacks. Any failure can be the springboard for new motivation for the next attempt, provided CEOs manage to entrain a sometimes disappointed team again.
A nice example again provides Microsoft head Nadella. After Twitterbot Tay, who was supposed to promote AI communication, was hijacked by hackers and published racist and profane comments, it was stopped by Microsoft. The developers must have been devasted. But Nadella found the right words to motivate them in this frustrating time. In an e-mail to the "Tay-Team", he writes, among other things: "Keep pushing, and know that I am with you … (The) key is to keep learning and improving." He makes it clear that, in spite of the catastrophic defeat, he supports his developers and is certain that this experience will strengthen them and that they can create great things in the future. In an interview he explains this approach as follows:
It's so critical for leaders not to freak people out, but to give them air cover to solve the real problem. If people are doing things out of fear, it's hard or impossible to actually drive any innovation.
– Satya Nadella (USA Today-Interview, February 2017)
4. What should be imparted? Away from numbers towards messages
Even if the daily work of CEOs is a lot about corporate metrics, these alone are usually not very meaningful. Whether it's the annual letter or the company's birthday, numbers are only worth something if the executive staff give them a meaning in their text. Pure sales information, for example, are maybe still available to the finance department. However, many team members will hardly be able to appraise whether this is a lot or little for the company.
It would be more exciting, for example, to tell a story about the company's development. With simple analogies or comparisons, the importance of the profit increase can be made clear. What does this mean for the company? Where did it stand a year ago? The actual message in this case will most likely not be the numerical value of the sales, but rather a big praise to the staff, who made this development possible with their hard work.
5. Last but not least: let stories speak
Next to relevant messages and exciting insights into the personality of the CEO, stories help to attract and retain the attention of readers. Anecdotes put facts and information into a comprehensibly context and arouse interest in the audience. For example, the story of Warren Buffet's 2018 annual letter for Berkshire Hathaway commences 77 years ago, 1942. A year in which Buffet himself was eleven years old but many of the readers may not even have been born yet. He takes his audience on a journey into the past and tells the story of his first investment.In this way he creates the perfect foundation for calculating vivid and comprehensibly, how the American economy has developed and why American companies today represent the best investment targets – much more impressive than pure numbers could ever be.
---
---
Related articles
Communications – PR, Social Media, Content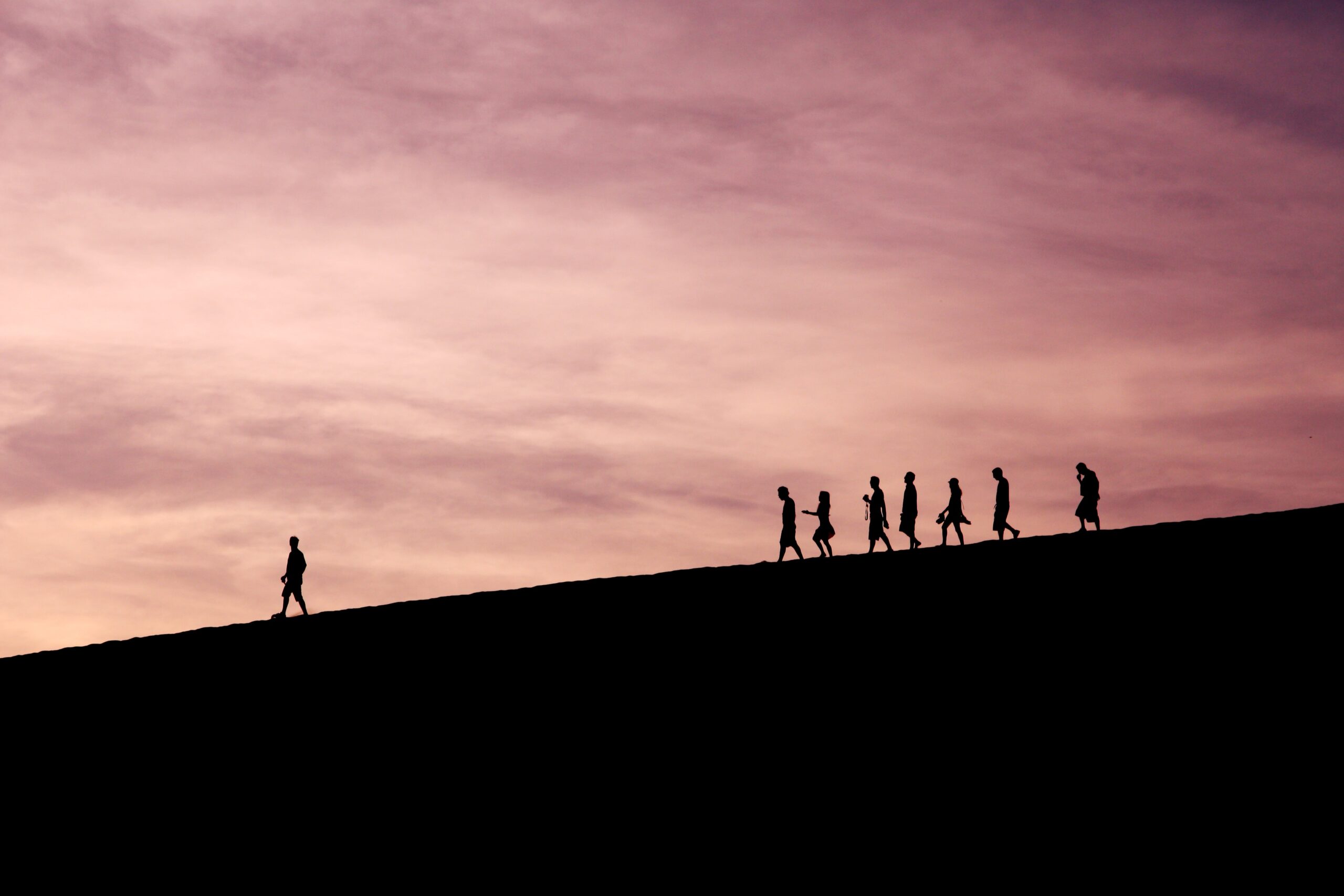 7 December 2023
Thought Leadership: Conveying Visionary Ideas with Storytelling
Read More