Brands
Communications – PR, Social Media, Content
2 May 2023
The Barbie Hero's Journey: From Unrealistic Cliché to Inspiring Role Model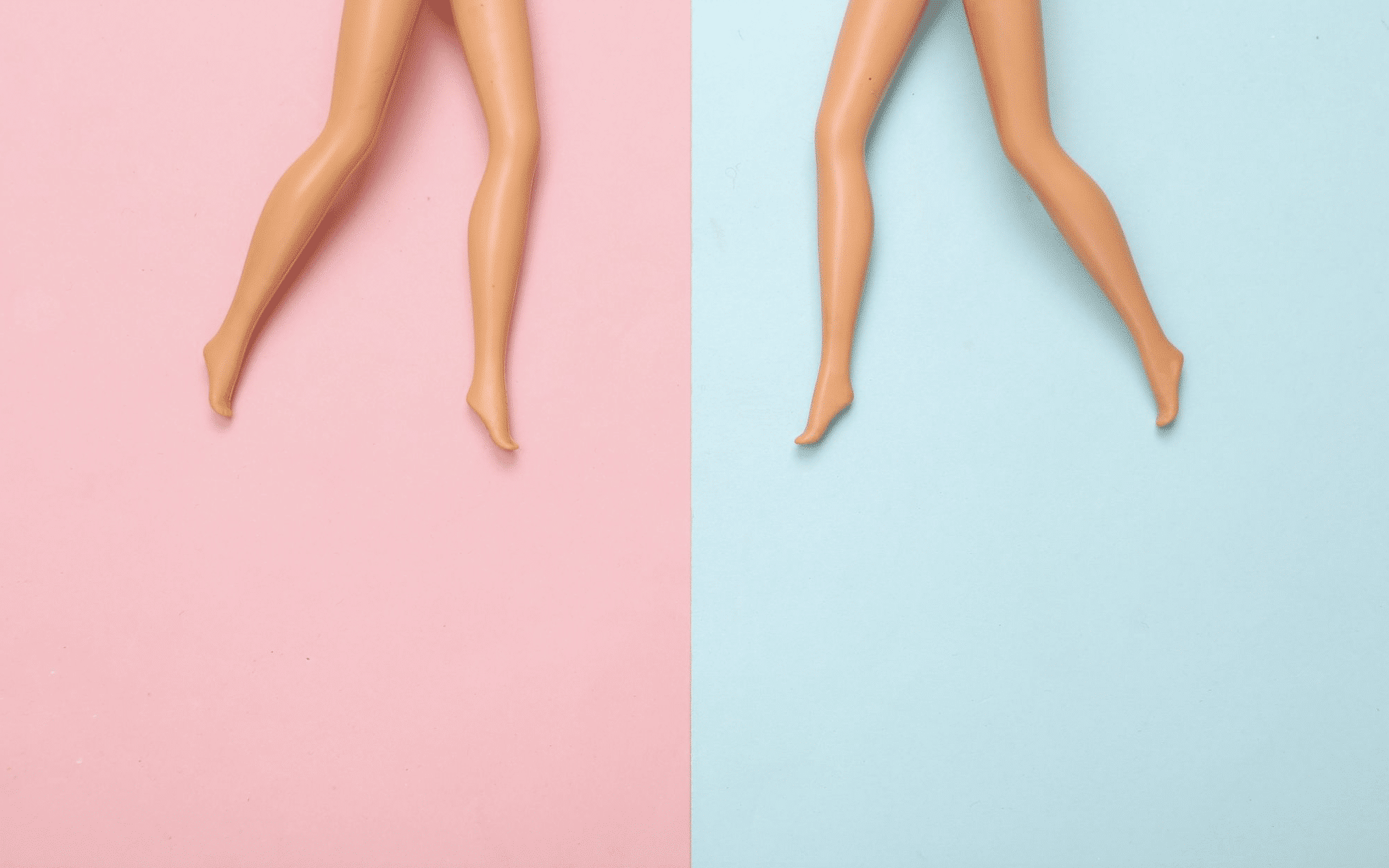 My first memory of a Barbie is that my mother didn't want to buy me one. Fortunately, my aunts took pity on me, so I got my first doll from Mattel, complete with fashionable outfit, as a gift from them. My mother approved of this circumstance, but condemned the doll to my room and forbade me "to walk across the hall with her".
What today is considered a funny family anecdote, however, had a quite serious background for my mother. I think she felt that the Barbie doll, with its unrealistic body shape and corresponding sexy image, was not suitable as a toy for a young girl and a role model for a healthy body image.
If we take a look at where Barbie originated, this is quite understandable. Because the origin of the American doll is actually in a German comic book that was definitely not intended for children.

Ordinary world – a man's dream as a template
In June 1952, a sexy cartoon character with blond hair and long legs named Lilli appeared in the first issue of the BILD newspaper – in short, a stereotypical male dream. The adventures of the young lady were apparently so well received by the readership that the editorial team decided to produce the figure as an advertising medium. From 1955, the doll was available to everyone and by 1959 had sold around 130,000 copies – quite a success by the standards of the time. However, the hard plastic figure was not actually intended for children, but served as advertising or decoration, for example in shop windows.
Call to adventure – discovery in the Swiss shop window
In 1957, Ruth Handler, the wife of Mattel's co-founder, discovered a Lilli doll in Lucerne during a trip to Switzerland. She bought the little doll for her daughter Barbara, who played with it enthusiastically, always redoing Lilli's hair and dressing her up.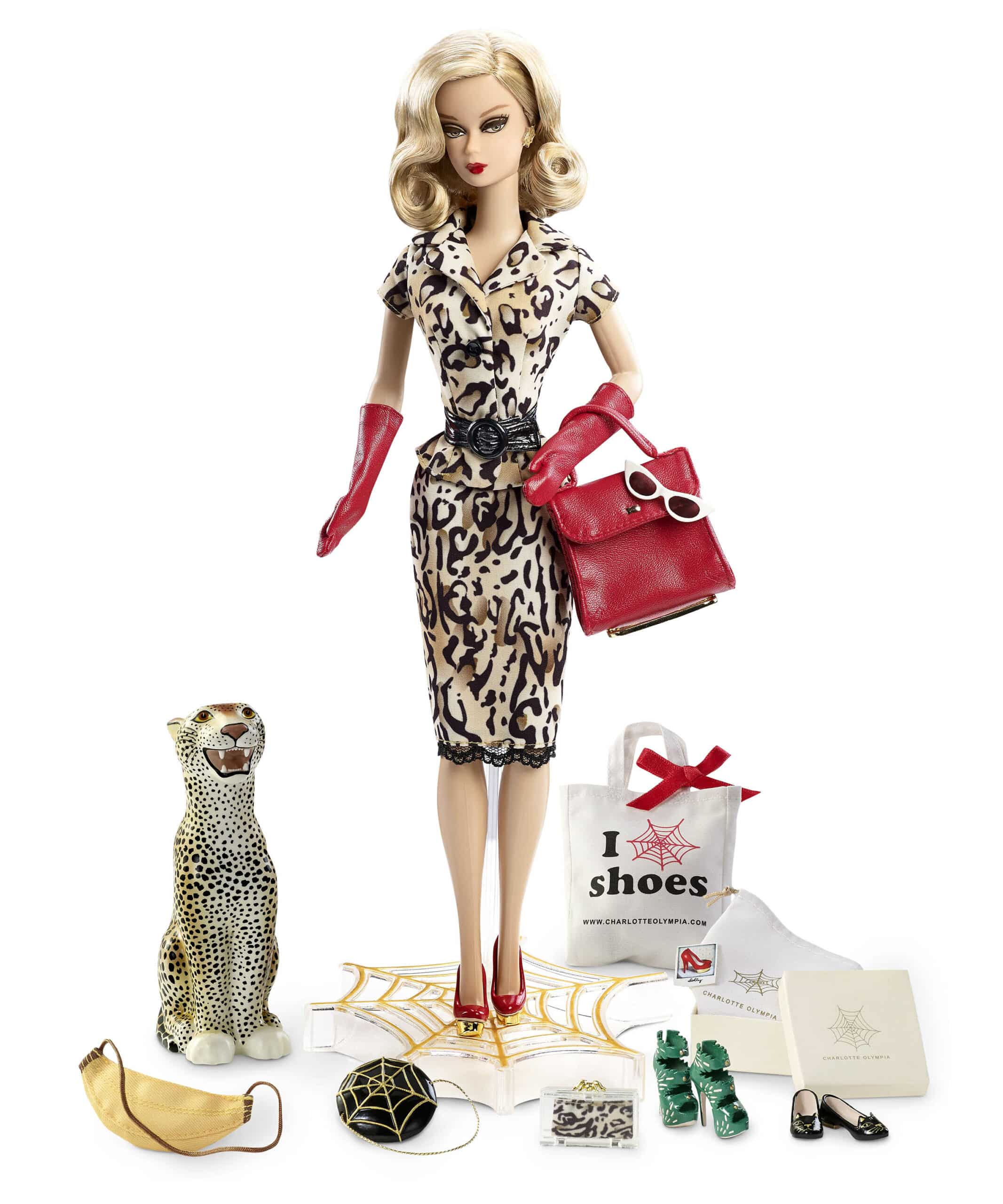 Refusal – dolls are made for cuddling
In the early 1950s, Ruth Handel's husband had still rejected the idea of a mannequin figure. His toy company also sold dolls, among other things. However, he believed that production would be too expensive for this type and, besides, little girls would rather have something to cuddle.
The daughter as mentor and crossing the first threshold
But his own daughter convinced him otherwise, and so he and his company Mattel planned to launch their own mannequin doll called Barbie, his daughter's nickname. The product was presented for the first time in New York in 1959 at a toy fair.
Tests, allies, enemies – unsuccessful fair, missing licenses
However, the fair was not very successful. The competition was amused by the creation and was sure, like years before Ruth Handler's husband himself, that no child would like a doll with breasts. But the young target group saw it quite differently. At retail, the product was particularly well received by little girls – much to the surprise of the toy manufacturer. The concept of dressing up Barbie was ingenious in marketing terms, as it meant that new worlds could constantly be created – and sold – for the children's room. In 1961, the portfolio was then expanded with Ken, a male counterpart – this time named after the Handler family's son.
There was one problem, though: Mattel had not secured licenses from the German manufacturer as well as the Axel Springer publishing house. Although the American Barbie didn't have too much in common with the German Lilli, there were still legal differences. It wasn't until 1964 that they were settled, including a secret sum in dispute, and from then on the doll was only sold exclusively by Mattel.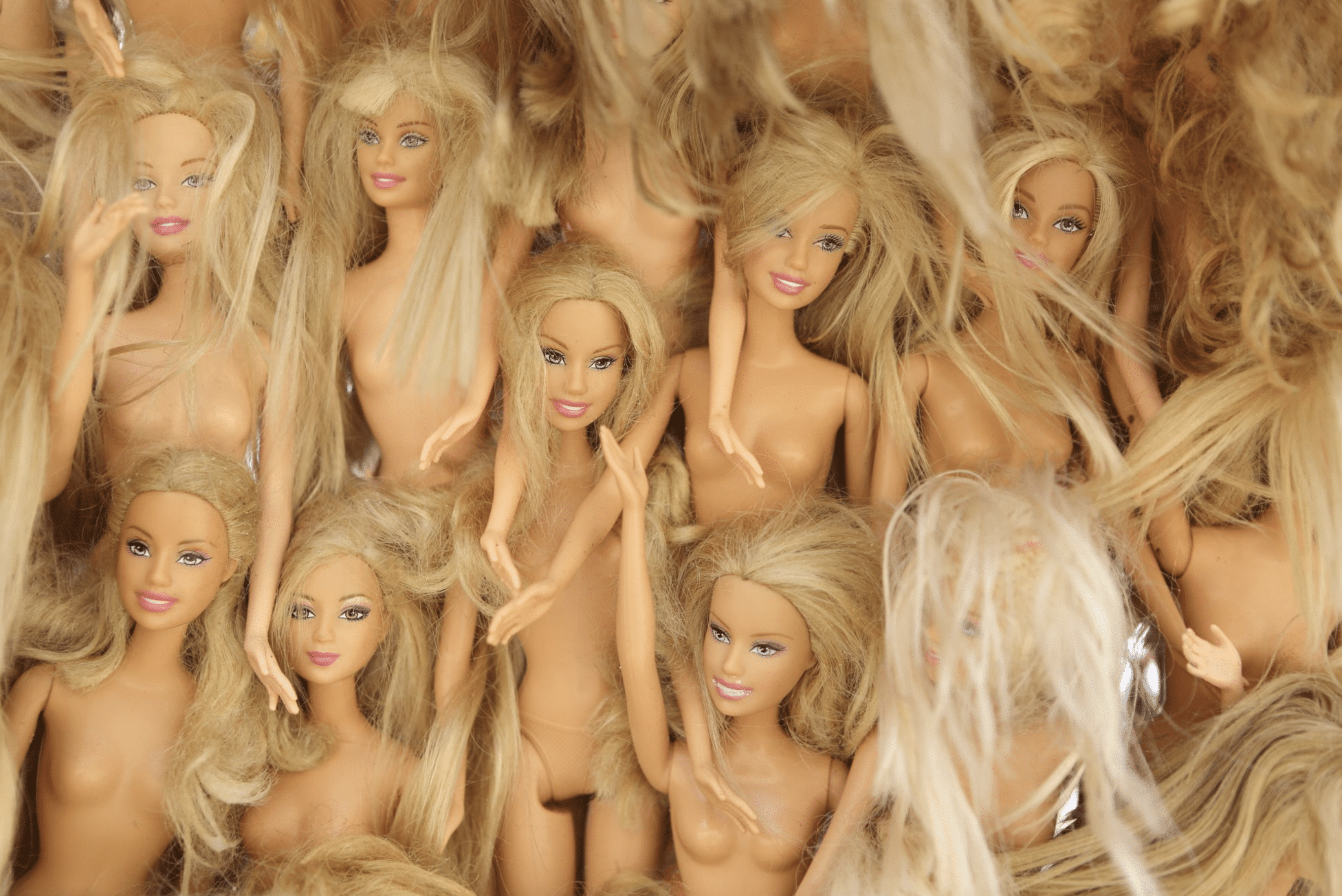 Approaching the deepest cave – criticism of the one-sided ideal of beauty
In retrospect, the triumph of Barbie represents a radical change in cultural history. In the 19th century, girls mostly played with baby dolls, which were supposed to prepare them for the role of mother. A toy in the form of an adult woman therefore also stood for emancipation. Nevertheless, women's rights activists protested against Barbie from the very beginning. On the one hand, they criticized the sexy proportions of the dolls, which would give children an unrealistic body image. Also, the figure would be portrayed in a very strongly sexualized way. Together with the pretty doll face, it defined for everyone what entered the worldwide children's rooms as an ideal of beauty.
Another negative point was the doll's lack of diversity. As a white blonde woman, she was not representative enough for large parts of the worldwide population. Mattel addressed this criticism in the 1980s and produced a black Barbie for the first time. In the following decades, the hair colors of the Barbie doll also varied and she was portrayed with a wide variety of ethnicities.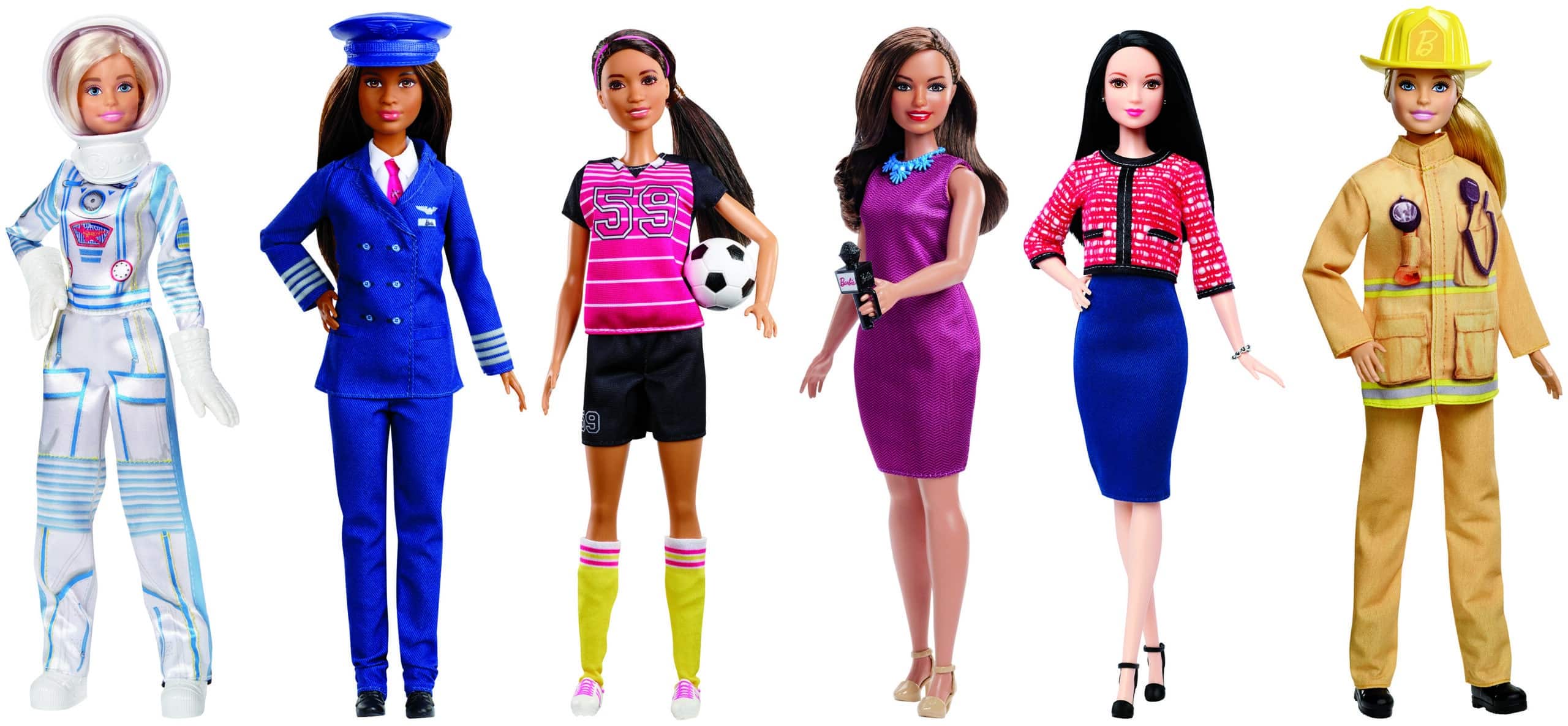 Return – brand renewal
In addition, Mattel memorialized important famous women with a Barbie version, for example the protagonists of the film "Hidden Figures", which is about four female NASA employees who were instrumental in the success of the U.S. space program. For the anniversary, the company produced more dolls for the "Shero" program (a mix of "she" and "hero"), as well as a new line called "Inspiring Women," which pays tribute to historical women and is intended to serve as role models for girls in particular.
This form of tribute was not always met with approval. For example, the highly embellished version of Frida Kahlo caused little enthusiasm among the heirs and led to a legal dispute with the toy manufacturer. Mexican actress Salma Hayek, who portrayed the artist in a film, also publicly voiced her displeasure:
"Frida Kahlo never tried to look like anyone else, she celebrated her uniqueness. How can they make a Barbie out of her?"
Elixir – change to the role model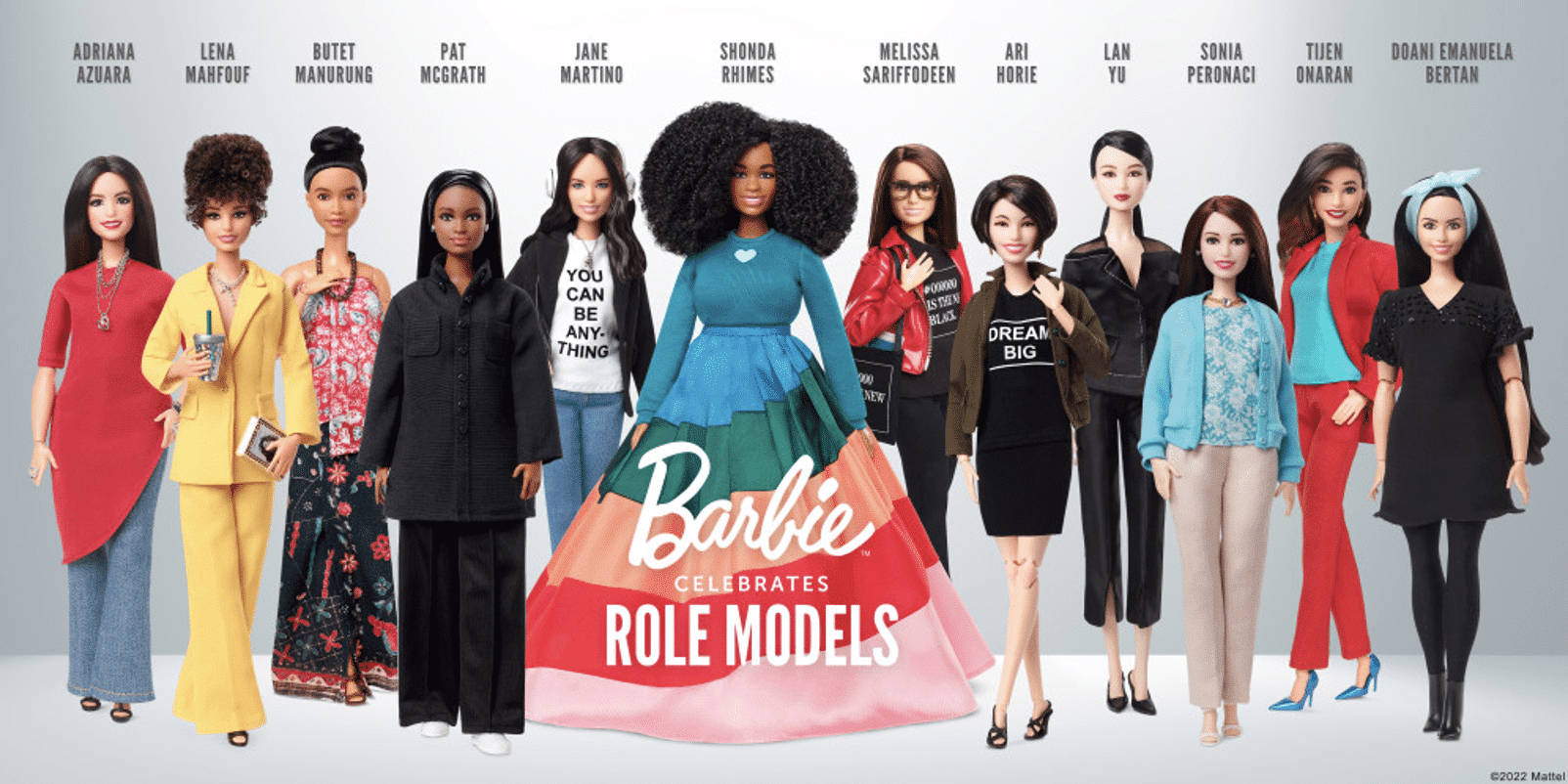 However, many of the role models currently selected feel honored to be immortalized as Barbie dolls. After all, the point is to inspire children in this way and to show them, through the stories of these remarkable women, that they can achieve anything. Last year, for example, the "Dream Gap" campaign put inspiring women from the business world in the spotlight, as the next generation of women in the workforce still lacks idols.
From Germany, the digital pioneer Tijen Onaran was selected, who is committed to the visibility of women and diversity in business:
"I think it's great to be a role model. I want to show young girls: No matter where you come from, what color your skin is or what home you come from, you can make your way."
Even if the plastic dolls still contain the typical basic features of the original figure and the collections can never fully represent reality, Mattel has made an amazing transformation with Barbie from a clichéd little doll to a role model for young girls. I'm sure today my mother's rejection of my desire for a Barbie would not be as rigorous as it was when I was a child.
You can find out what the story of another German toy brand was like and how it became a worldwide synonym for childhood in Steiff's hero's journey.
---
---
Related articles
Communications – PR, Social Media, Content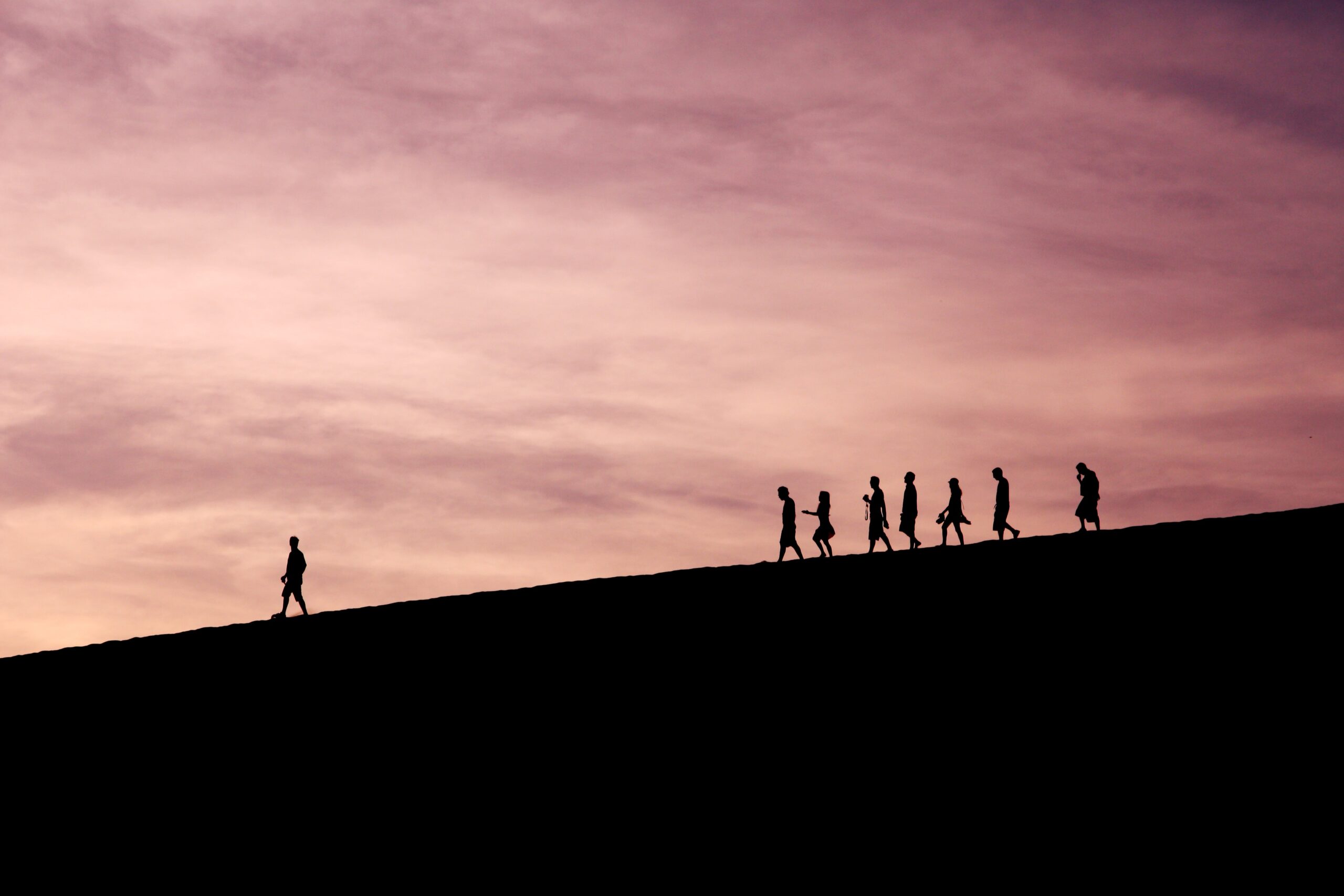 7 December 2023
Thought Leadership: Conveying Visionary Ideas with Storytelling
Read More